Money Management Program
---
MMP is a support program that matches trained and bonded staff or volunteers with older adults and adults with disabilities who need help managing their finances. Staff and volunteers can organize and pay bills, establish and maintain budgets, assist in applying for financial programs and assist with setting and achieving financial goals.
How do I know when to ask for help?
When you experience the following:
Difficulty managing finances
Late payments
Eviction notices
Cannot physically manage finances (low vision or difficulty writing checks)
Always in a financial crisis
Difficulty budgeting
Utilizes pay day loans or rent-to-own
Unable to track money
Forgetful
Low motivation to pay bills
Unopened or disorganized mail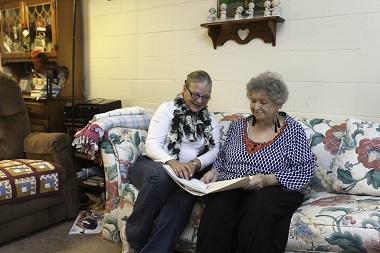 What Happens When I Call?
A caseworker will talk to you to help you determine your needs. The caseworker will make a referral to the money management program. At that point, the local money management coordinator will contact you to discuss options and set-up an appointment to visit.
Call (309) 277-0167 or (800) 798-0988