WHERE TO START
Your quality of life is priceless. Staying in your home instead of going into a nursing home can give you a sense of freedom and peace of mind. Our consultations are free and mandated by the State of Illinois Department on Aging. We can help arrange services such as in home care, caregiver respite and support.
I'm worried about my parents…
PROMOTING QUALITY CARE

Your safety and welfare are important to us. Our services can keep you in your home, provide support and counseling, and help you live the life you want.
HOUSE CHECK
Alternatives has been serving seniors aged 60 and above each year since the early 1980's and has expanded to help individuals 18-59 with a disability. This not-for-profit social service agency has the most experienced personnel in assisting older adults with some of the lifestyle changes they encounter.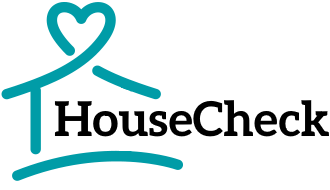 Alternatives is your choice for independence.
Serving Western Illinois in the communities of Rock Island, Henry, Mercer, Henderson, Knox, Warren, McDonough, Bureau, LaSalle and Putnam counties. Ombudsman services are also available in Hancock, Schuyler, Adams, Brown, Pike and Calhoun counties. Caregiver Support is also available in Scott County, Iowa.
Alternatives Statement on Anti-Racism
Alternatives is an anti-racism organization committed to creating an environment where all employees are valued. Therefore, we will purposefully identify, discuss and challenge issues such as power, privilege and prejudice and the impact they have on Alternatives' employees, agency partners, and participants. We will challenge ourselves to understand any inequities we may discover within Alternatives and gain a better understanding of ourselves during this purposeful process. Being an anti-racism organization is an imperative journey and in-depth process that requires change on multiple levels in order to create an equitably diverse, inclusive, and affirming organization, which in the end leaves no room for racism, prejudice, or discrimination, in any shape or form.
Alternatives CEO Kathy Weiman discusses Alternatives with Great.com
HOW DOES AN OLDER ADULT SIGN UP TO GET A VACCINE?
We encourage you to visit: https://coronavirus.illinois.gov
There you can enter a zip code and city to find a vaccine provider nearby. The vaccine providers may have an online portal for scheduling, a phone number to call, or both. A brief self-attestation form may need to be filled out confirming eligibility. Vaccines are in short supply, so appointment slots might not be available right away; keep trying.
We also suggest you visit: http://dph.illinois.gov/covid19/vaccine-faq for the most up to date information in Illinois.