Thank you for taking notice of Alternatives Adult Protective Services (APS) Program.
     Everyone deserves to live their lives free from abuse, whether it is physical abuse, sexual abuse, emotional abuse, confinement, passive neglect, willful deprivation and/or financial exploitation. 
     So you may be wondering, "What should I do if I witness or even suspect that someone is being abused?"
     If the person that you are concerned about is an adult with a disability age 18-59 or an adult age 60 or older, you should contact the APS Program.  A Case Associate will gather some important information including the nature of your concern, who is involved, and contact information.  And, rest assured, the information that you provide will be kept confidential.
     "Do I have to present factual evidence of abuse when I call in a report?"  No, whether you have evidence or you simply suspect that abuse, neglect and/or financial exploitation is occurring, provide to us the best information available to you, and we'll take it from there.
     After receiving an intake, a Supervisor will review the information and provided that it meets program criteria, it will be given to a Caseworker who will investigate the allegation with the individuals identified in the report.  If a case is opened, the Caseworker will work with the individual to create a plan that will include interventions aimed at reducing or eliminating the presenting risks.  This is best created by helping the individual to engage with natural and community resources, as appropriate.   
     I should note that APS respects the right to self-determination of individuals and it is with their permission that we can proceed to offer support and advocacy services.
     Please give us a call if you or someone you know is in need of assistance, or if you have any questions about the APS Program.
Regards,
                                                      Telly Papanikolaou, Program Director
Adult Protective Services Program
---
Adult refers to a resident age 18-59 living with a disability or an adult 60 years of age or older and living in an independent setting (rather than in a long-term setting). The alleged abuser has a relationship with, and has continued access to, the alleged victim.
Abuse can be physical, financial, emotional, passive neglect, willful deprivation, confinement or sexual abuse.
Anyone can report Abuse. All information regarding the report is completely confidential.
What are signs of abuse?
These conditions may indicate…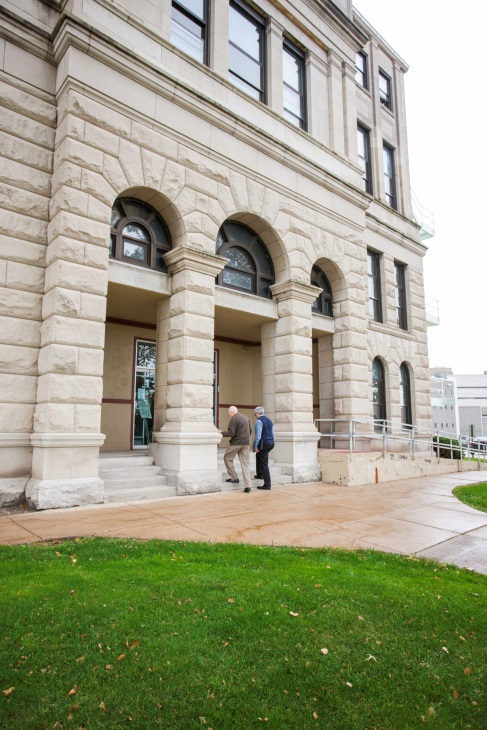 How do I Make a Referral?
Call (309) 277-0167 or (800) 798-0988
What Happens When I Call?
All referrals are confidential. You will be asked to provide the following information: the name, address, age and phone number of the victim and if possible, the name, address, phone number and age of the alleged abuser(s); describe the circumstances – what is occurring; if there are any others with information; your name and phone number, however the information is kept confidential.